Welcome to the Battlestar Galactica Online Wiki
Battlestar Galactica Online Wiki is the number one wiki on the BSG online game! Human or Cylon? Reader or Editor? Choose your side!

Continually working on 376 articles since the 18th of January, 2014.

A Wiki which anyone can edit and is for the players and fans of the online game.

You can find all the relevant information you need to learn more about it and further enjoy the game. If you can't find it, edit it!

02:46 Thursday, 5 August 2021
Battlestar Galactica Online
Battlestar Galactica Online or BSGO is a Free-to-Play, browser-based space combat MMOG.


Bigpoint designed and produced the game, which is based on Syfy's award-winning, internationally popular television series Battlestar Galactica, produced by NBC Universal Cable Productions.
This Month's Featured Article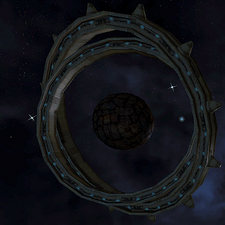 This unknown device was discovered during the attack that followed the destruction of the Cylon Resurrection Hub. Next to nothing is known of the devices origins or purpose.

It was discovered as it was emanating a signal in the area where the device then activated, sending out a pulse of energy which caused all nearby ships FTL engines to activate. Read more...



February
13th: The latest blog, Dev Blog 24 - "4th Anniversary" shows whats ahead for Update 50.
10th: BSGO celebrates 4th Anniversary with redeemable code and Update 50 teases.
January
16th: Dev Blog 23 – "The Plan" is released on the forums.
15th: BSGO announces their license is renewed and server merges are running on schedule.
15th: Game Update 49 is released to live servers.
6th: The Typhons Night event from Update 48 ends.
Did you know that...
...many of the ship and system names are taken from Old Norse mythology?
...Colonial Escorts are named after Pole Weapons and Cylon Escorts are named after Spirits?
...Water used to be exchanged for Tylium?
...Rayet and Canaris were the last systems added to the Veil Sector map back in December 2011?
To write a new article, enter the title in the box below.
Not sure where to begin?
Try looking at the Recent Changes to see what has been worked on lately.
Browse through the Wanted Pages to see which articles are most in need!!
Click on any of the red links to create an article on that subject.